Exclusive
In our HR innovation laboratory we analyze, experiment and then adopt innovative technologies to enhance and extend the processes and functionalities provided to HR.
HR Innovation means being able to equip your organization with essential services from an Employee Care and Digital Adoption perspective, with an evolved UX / UI, to give space and shape to your People Strategy.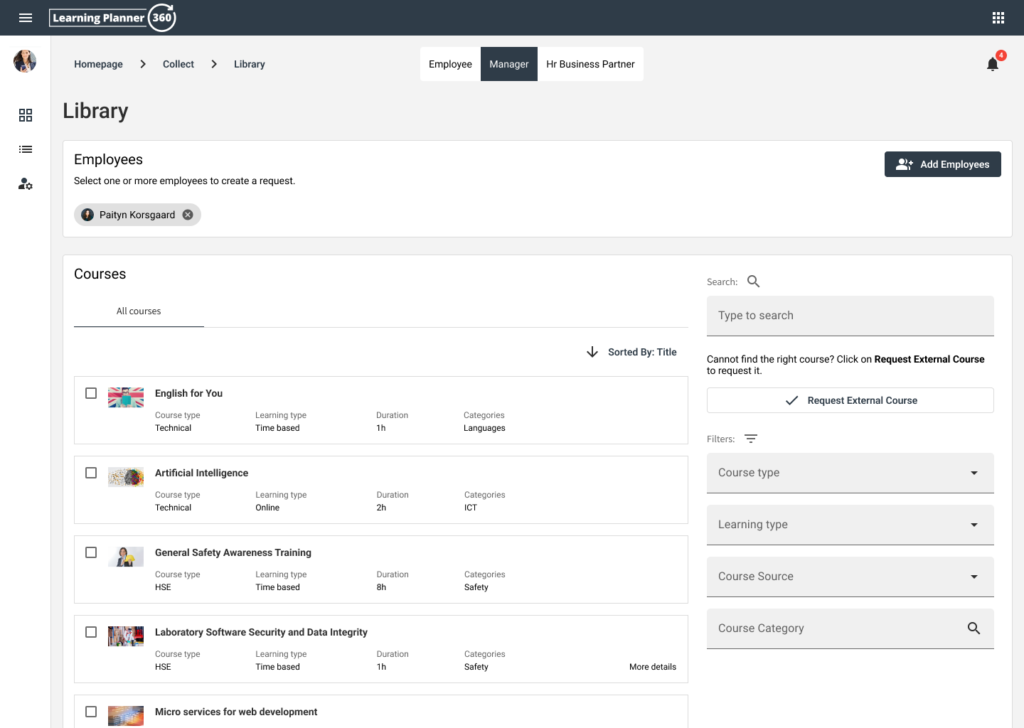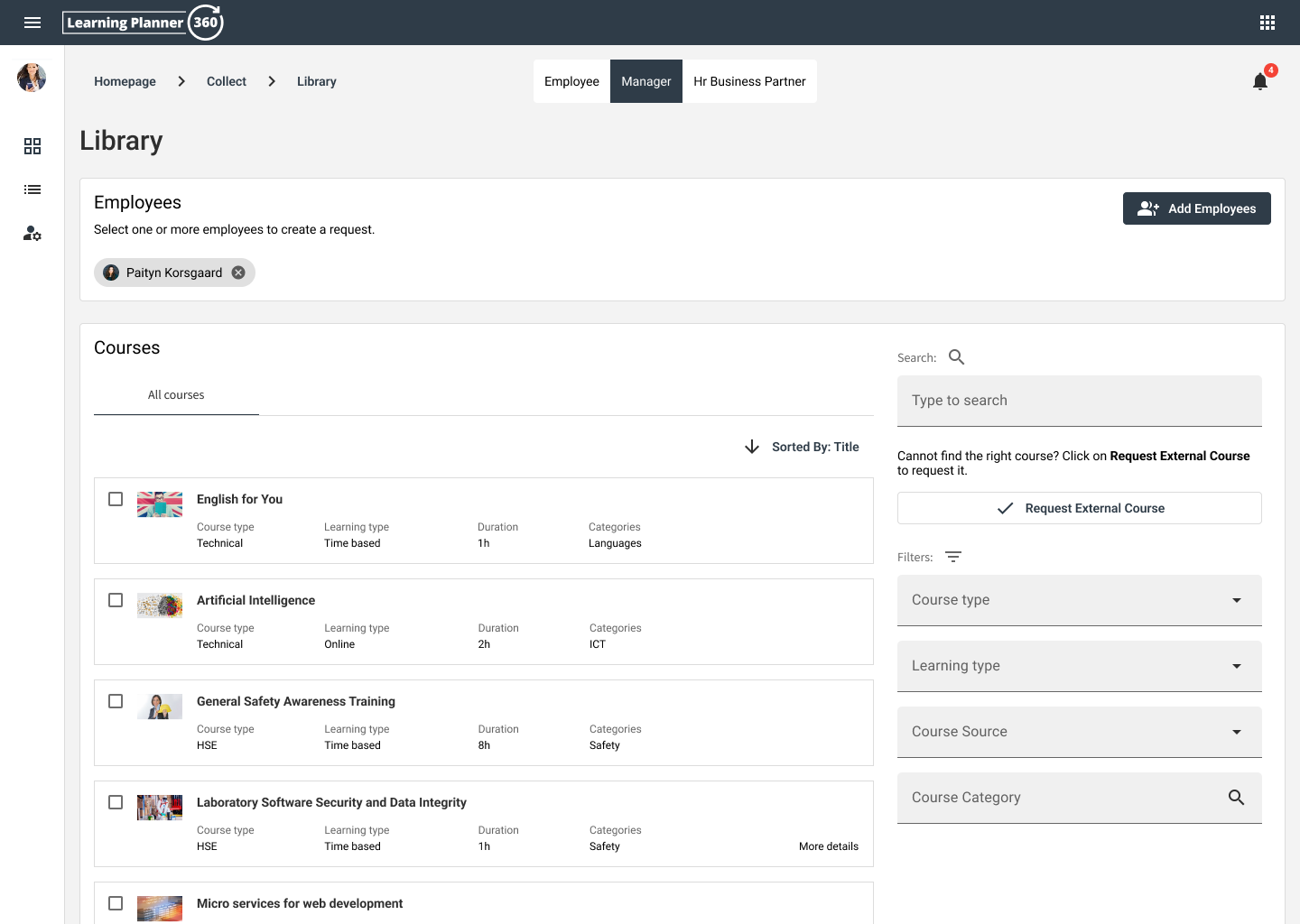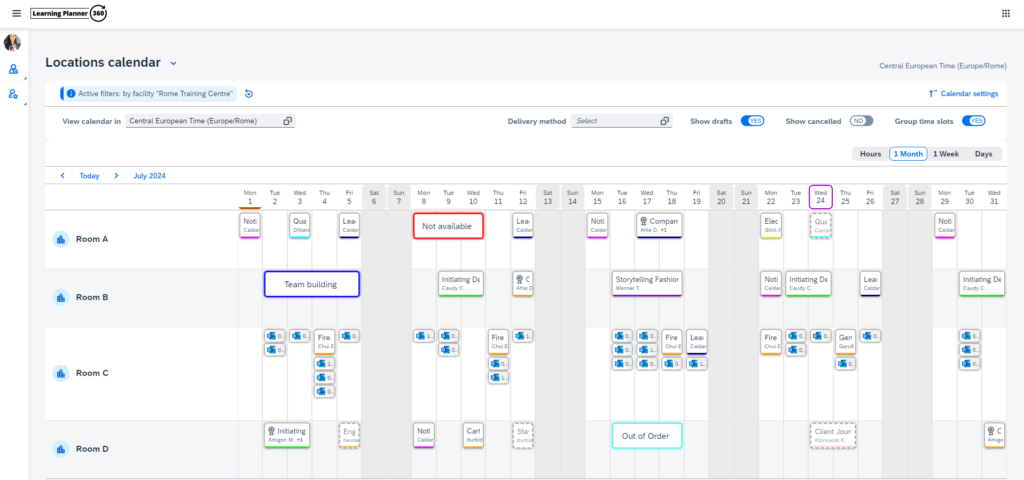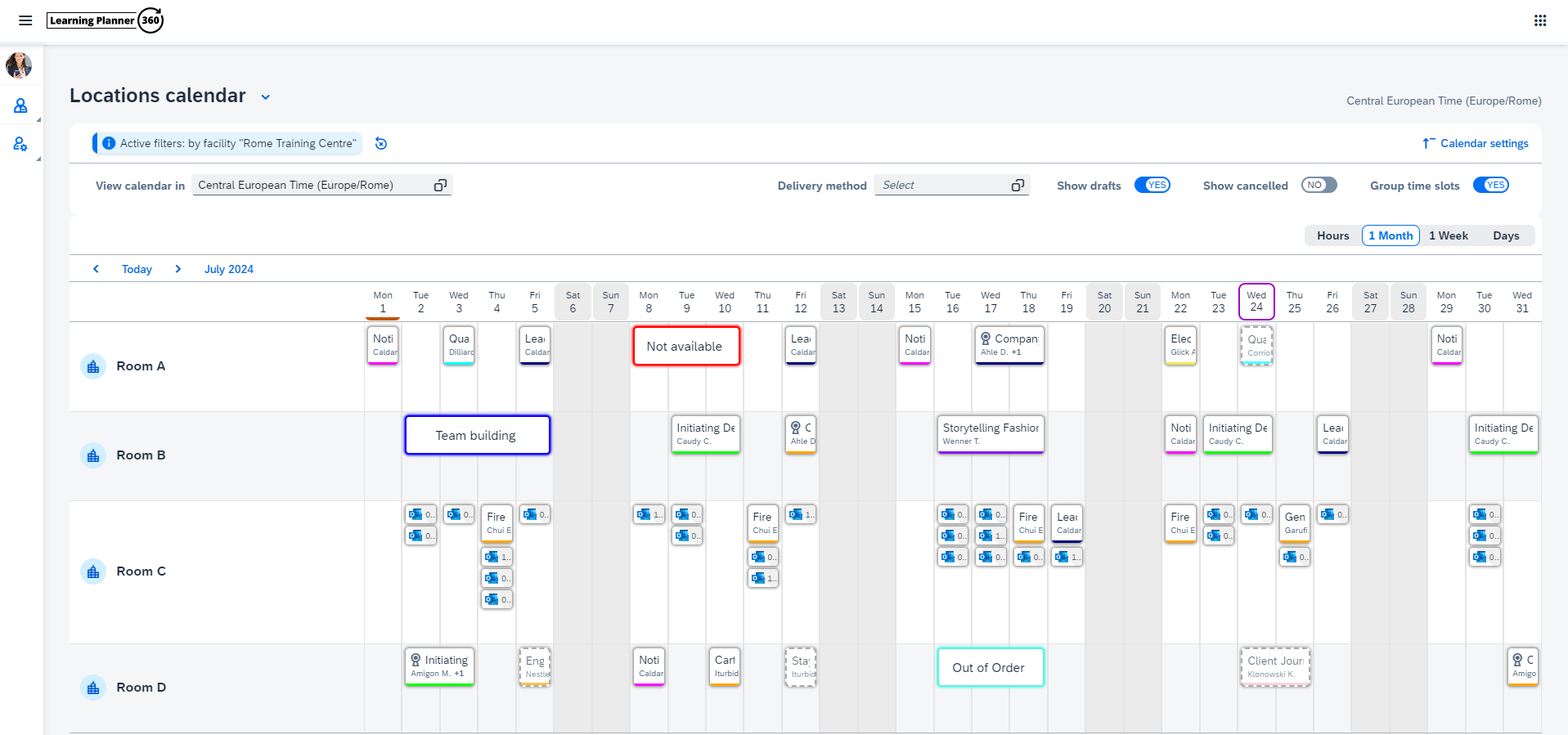 LEARNING MANAGEMENT
Learning Planner 360
Allos Learning Planner 360 is a comprehensive end-to-end solution for accelerating the construction of training plans, scheduling training, and ensuring its delivery. It provides an intuitive experience for managing training needs gathering, resource planning and participant enrollment. Built on SAP Business Technology Platform (BTP), it is integrated and connected in real time with SAP SuccessFactors Learning, ensuring effective training management.
Request courses from the catalog
Request courses as an employee, manager or HRBP at any time during the year through a catalog view with dynamic approval flows and budgets.
Work directly on calendar
Plan, create and organize training offerings - e.g., defining details of instructors, locations and any equipment needed for training - move or cancel enrollments in real time.
Easy drag and drop
Interact with key tools through simple drag-and-drop functionality, e.g., to enroll users in the first available edition of a specific training activity.
Monitor training deadlines.
Monitor the status of certifications and mandatory courses as a manager, HRBP and HR Admin through the use of dashboards by having a corporate overview of training in real time.
Business case
Industry: Chemical
Employees: 11.000
Goal: Management of training monitoring avoiding production blockages due to non-certification
Countries: Global
Go-live: 2 months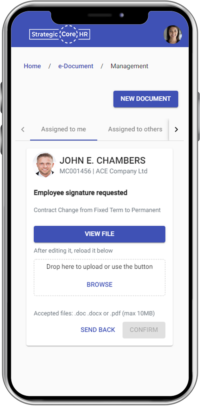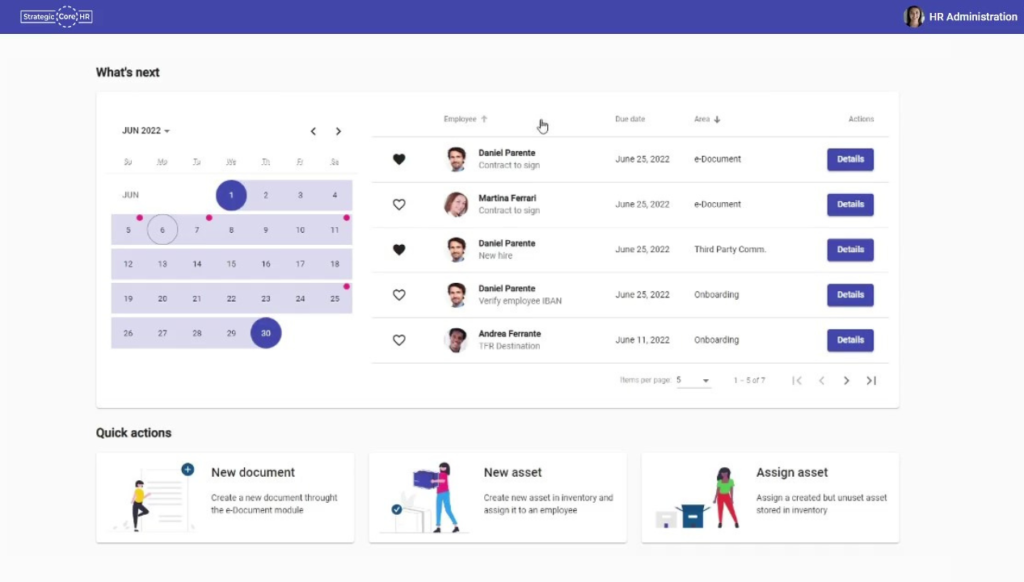 HR OPERATIONS SUITE
Strategic Core-HR
Strategic Core HR is an operations suite capable of digitizing and automating all secondary personnel management and administration processes such as:
documental generation
employees' document repository
company applications provisioning and de-provisioning
allocation and return of endowments
management of medical examinations
induction and onboarding programs orchestration through various company applications
Combined with a Core HR system, this solution enables to make the entire management of the employee's life cycle completely digital and paperless.
PERFORMANCE MANAGEMENT
Pharma Coaching App
An App that transforms the manager into a coach, to support and optimize the evaluation process of Line Managers to their Pharma Sales Representatives. Always accessible from any mobile device, it offers the possibility to adapt to the specific sales model of your organization, always updated even at a multi-country level. An App to organize the assessments according to the configured criteria and annotate the feedback at each step of the visit, also allowing the recording of audio notes. The tool to optimize time and allow an authentic continuous feedback, which can be integrated with the SAP SuccessFactors suite.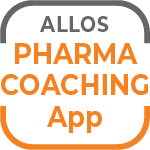 TOTAL REWARD MANAGEMENT
Sales Incentive Manager
Now it is possible to align the sales team to the company objectives by sharing information transparently: communicating the objectives and showing the results achieved. The processes are managed flexibly within the system, in order to correctly determine the payments and simulate the final results during the year.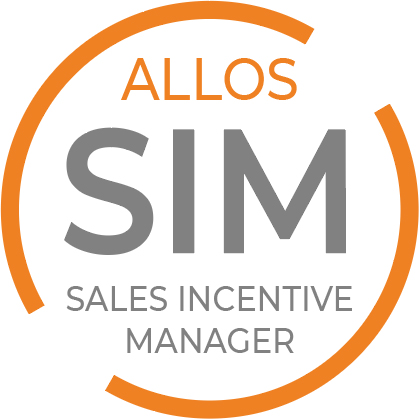 RECRUITING SPECIALIST BEST ALLY
CV Screener
CV Screener is a solution that can screen CVs and support recruiters in analyzing and selecting the ideal candidate for each job position of interest. Regardless of the type format of the resumes, the tool extracts, interprets and organizes the data they contain - such as professional and educational experiences, personal interests, certifications, hard & soft skills - generating a ranking of the profiles most in line with the position to be filled, within minutes.
Some of the benefits of adopting CV Screener:
simplifying and speeding up recruiting processes
semantic screening of data
improved candidate experience
intuitive interface and user experience
archiving and extraction of CVs for any future needs
possibility to integrate the solution to SAP SuccessFactors Recruiting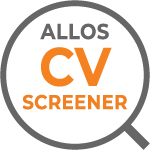 TALENT MANAGEMENT
Skills Analyzer
A software designed to support HR managers in carrying out a detailed and unbiased analysis of the skills possessed by the internal workforce. The tool, which can be perfectly integrated with SAP SuccessFactors, is particularly useful for managing talent management activities and makes it possible to identify the people with the skills - soft and hard skills - best suited to cover a given role.
Skills Analyzer allows an in-depth mapping of employee capabilities and is of great help in identifying the best profiles to whom to entrust the various strategic tasks, in identifying areas for internal improvement and in activating training courses aimed at strengthening or developing the skills on which the company is more deficient.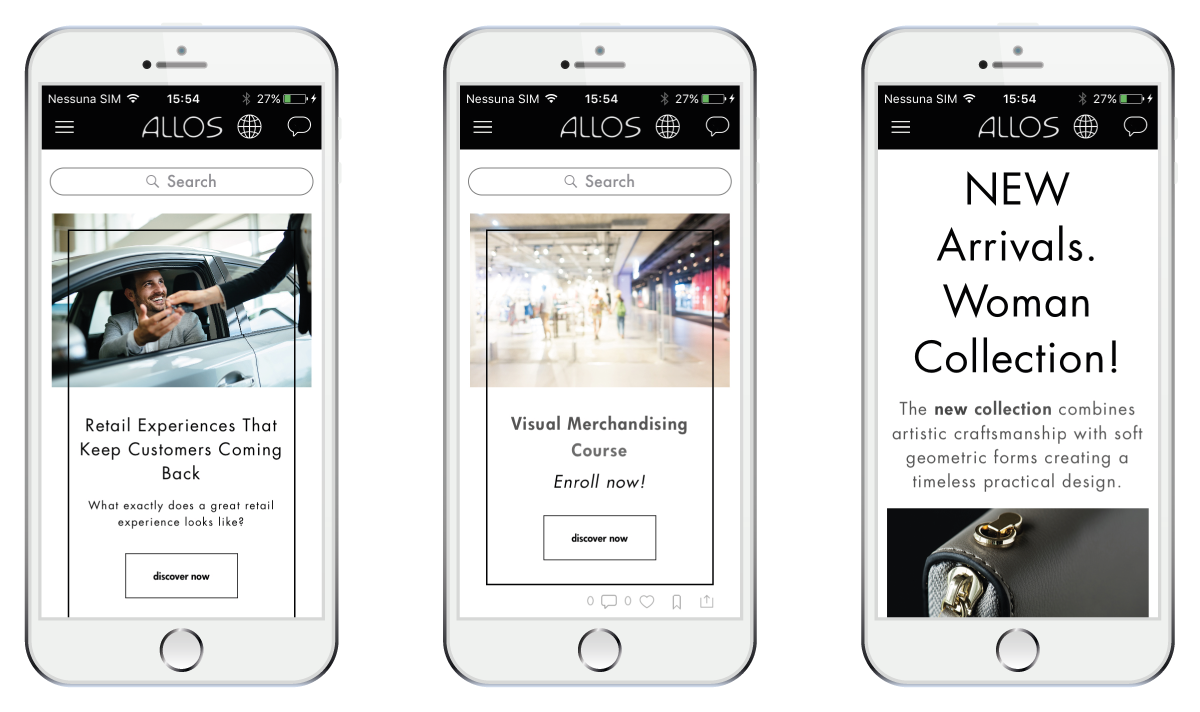 CONTINUOUS LEARNING
Retail Engagement Platform (Store Engagement App)
Quick Content
Quickly generate high-impact content, training and information about your business (for example games, contests, etc.), drastically reduce the time for dissemination of communication to the points of sale.
Constant Training
Enable a continuous flow of product communication and share information and communications to support sales goals.
Involvement
Make all content and information easily available and engaging (create for example: quick pools, discussion groups, chats, etc.).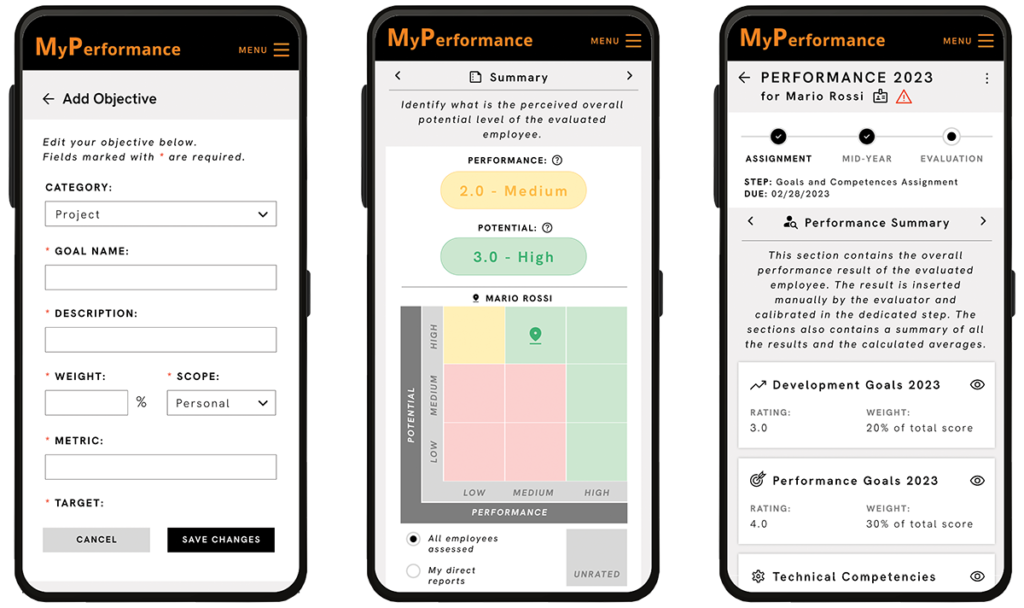 CONTINUOUS FEEDBACK & PERFORMANCE EVALUATION
Performance 4 Mobile
Allos Performance4Mobile is the Add-On developed from a mobile first perspective that supports managers and business leaders in making processes for managing and evaluating business performance faster and more intuitive, freeing them from PC use and offering a real advantage in terms of flexibility, immediacy and responsiveness.
In a context where the connection between People is increasingly taking place on the move, Allos Performance4Mobile makes it possible to set up a proper feedback system to engage and align resources with respect to strategy, projects and business objectives.
RELATED CONTENT
Find out our Best of Breed solutions
Allos acts as Technology Advisor to support you in the choice of systems to support your HR Transformation, adopting specific Best of Breed solutions as reference technologies.
Do you want to deepen with Allos?
To contact Allos you can fill out the form or write to hrinnovation@allos.it
Enter the world of HR Innovation and find out how you can eliminate latent costs by bringing technology to your side!

Did you know that it is possible to improve your Employee Experience through Digital Adoption solutions?

Contact us, we will present you with use cases in line with your needs!