Best of Breed
Allos acts as Technology Advisor to support you in the choice of systems to support your HR Transformation, adopting specific Best of Breed solutions as reference technologies.
Our Quality Assurance Managers allow you to describe the objectives you want to achieve and outline the context in which you operate, including core business, company size, compliance needs and organizational figures to be satisfied with the project, in order to design innovative models and solutions for HR process management.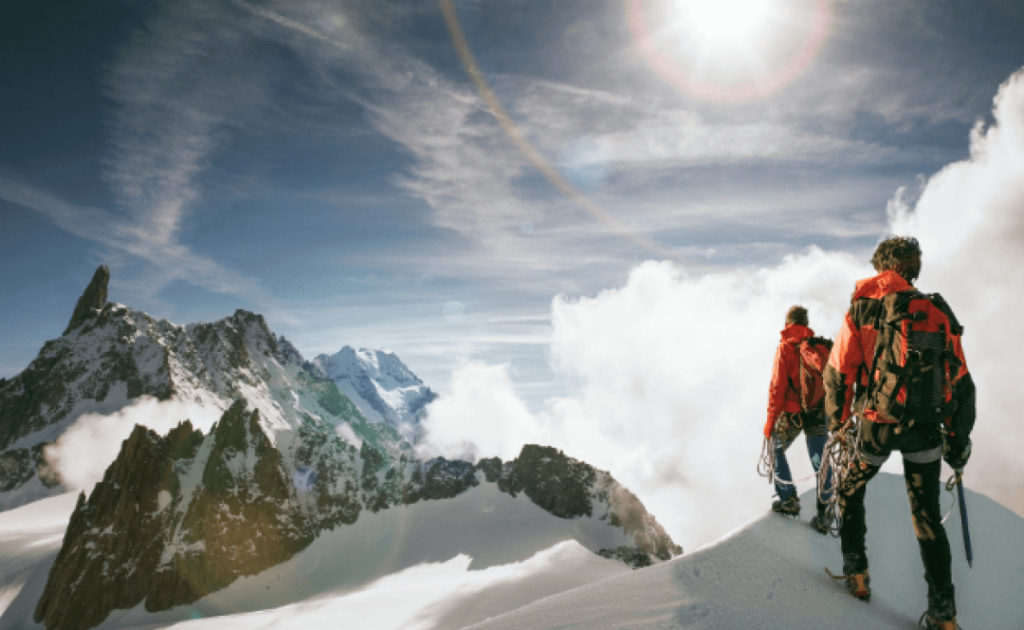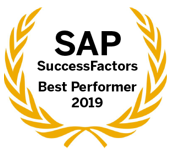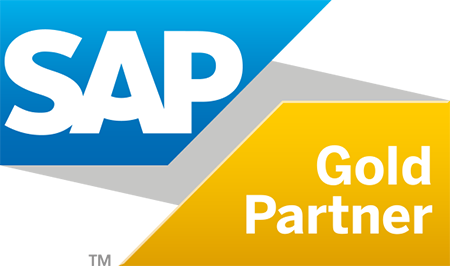 ENTERPRISE RESOURCE PLANNING
SAP
SAP is the world's leading cloud management software company. Allos has been a SAP partner for over 10 years and a Gold Partner since 2015.
Why did 200 million cloud users choose SAP? Smart technologies, leadership in all business processes and four decades of innovation.
91% of Forbes Global 2000 companies are SAP Customers, and over 200 million cloud users rely on SAP solutions in 180 countries.
SAP guarantees absolute data security and has chosen a collaborative multi-cloud strategy that puts customers first, forging partnerships with hyperscalers such as Microsoft, Alibaba, Amazon, Google, IBM and other leaders.
Do you think SAP is only for large companies? In fact, 80% of SAP customers are small and medium-sized businesses. Through SAP technologies, Allos has also created vertical HR solutions for industry to support the growth objectives of midmarket companies, to guide the People Strategy and achieve more with well-defined times and resources. Discover our # AllosHR4Industry solutions: strategies and tools correctly sized, designed specifically for growing companies.
ERP Cloud Ready to use
SAP S/4HANA Cloud
SAP S/4HANA Cloud is the most complete and innovative ERP Cloud system existing on the market capable of improving business performance and the productivity of your management processes thanks to numerous features, including:  
predictive analytics 

 

machine learning 

 

performance monitoring 

 
Through the predictive analysis mechanisms you will be able to preview all aspects of your organization, access real-time data and correctly define management processes and strategies from which to start to accelerate the growth of your business and achieve the desired results.
Thanks to an integrated machine learning system, you will have the possibility to identify risks and opportunities, strengths and weaknesses connected to your organizational context, thus being able to reduce or even cut down the efforts with low added value to concentrate investments in the most managerial activities significant for the achievement of business objectives. The constant performance monitoring system integrated in SAP S/4HANA Cloud will act as a digital assistant to guide you in the processes and in the definition of activities, sending functional notifications and reminders to make your work more agile and faster.
SAP S/4HANA Cloud responds to the SaaS (Software as a Service) service model and is the technology that can concretely make the difference in your organization because it guarantees extreme flexibility and rapid adaptation to internal and external changes.
Our team of experts condenses the know-how, method and expertise you need to implement the solution in your company in a secure and intelligent way, helping you to get the most out of the innovation that SAP S/4HANA Cloud brings to you available.
We accompany you in the development and implementation of all possible evolutions of SAP S/4HANA Cloud to unleash the maximum potential from your management processes in the following areas:  
Finance and control 

 

HR extension 

 

Supply 

 

Marketing 

 

Sales 

 

Production 

 

Logistics

 
HUMAN EXPERIENCE MANAGEMENT
SAP SuccessFactors HXM
SAP SuccessFactors is the Human Experience Management Suite in Cloud that enables HR Transformation programs, for all those organizations wishing to strategically orient the added value that each person can bring, at any level.
Allos, a pioneer of the Cloud and HCM solutions for the management of Human Capital, has chosen SAP SuccessFactors as the reference technology and with it has already carried out hundreds of successful Digital HR Transformation projects.
Allos' experience, with SAP SuccessFactors HXM Suite, enables the transition from transactional human capital management (HCM) to 360-degree employee experience management, creating a more flexible and engaged workforce and a more resilient company.
SAP SuccessFactors has over 160 million end users, localized in over xx languages, allows you to manage the entire lifecycle of collaborators and create Digital Workplace environments (SAP Work Zone for HR) to put them at the center of every activity of the organization, strengthening engagement, performance and profits.
ERP Cloud Ready to use
SAP Business Technology Platform
SAP BTP is an integrated platform that enables companies to build, extend and integrate business applications quickly and efficiently. The platform combines a set of cloud services, development tools and advanced technologies to support companies in their advanced digital transformation journey.
One of the key aspects of SAP BTP is its cloud-first, extremely modular and flexible nature. The platform offers a set of services and tools that can be combined and customized according to the specific needs of your company. Through the integration of SAP BTP, organizations have the ability to create customized applications, integrate existing systems, leverage data analysis and artificial intelligence to drive innovation in the company and create a unified work ecosystem.  
SAP BTP Services:  
Integration services that ensure the connection of existing systems and applications within your company, as well as the implementation of direct connections with external business partners. 

 

Data and analytics services that enable data management, integration, and advanced analytics. 

 

Application development services that enable a complete development environment for building custom applications. 
Artificial intelligence and machine learning services that enable companies to leverage advanced algorithms for data processing and process automation.

 
ERP Cloud Ready to use
SAP Build Work Zone
Discover with us SAP Build work zone, the complete solution for design and collaboration in the development of your applications. Thanks to its ease of use, advanced collaboration features and integration with other systems, the platform allows companies to create interactive prototypes, collect feedback, collaborate effectively to accelerate innovative processes.  
With SAP Build work zone you will be able to shape an intuitive, personalized and collaborative space. We help you implement the solution in your organization to offer you advanced tools and sharing features that can streamline the design processes between designers and product managers. With SAP Build work zone, you can quickly create interactive prototypes.  
Thanks to the large library of predefined components, you can, for example, drag and drop elements, customize them and immediately see the result. This allows you to visualize the look and flow of applications at the design stage, empowering users to provide timely feedback and make changes quickly and efficiently. Collaboration is a key aspect of SAP Build work zones. The platform allows users to invite team members to participate in projects, enabling direct communication, contextual commenting, and seamless teamwork. Users can share prototypes, collect feedback, analyze comments and track changes, all within a single working environment.  
Another advantage of SAP Build work zone is its easy integration. With this aspect, you can easily connect the design process with the rest of the application lifecycle, such as development, testing, and deployment. This enables an agile and uninterrupted workflow and ensures an efficient and coordinated development process.  
Within SAP Build Work Zone you will be able to create interactive presentations that simulate the end user experience, simplifying communication and alignment with customers and business stakeholders.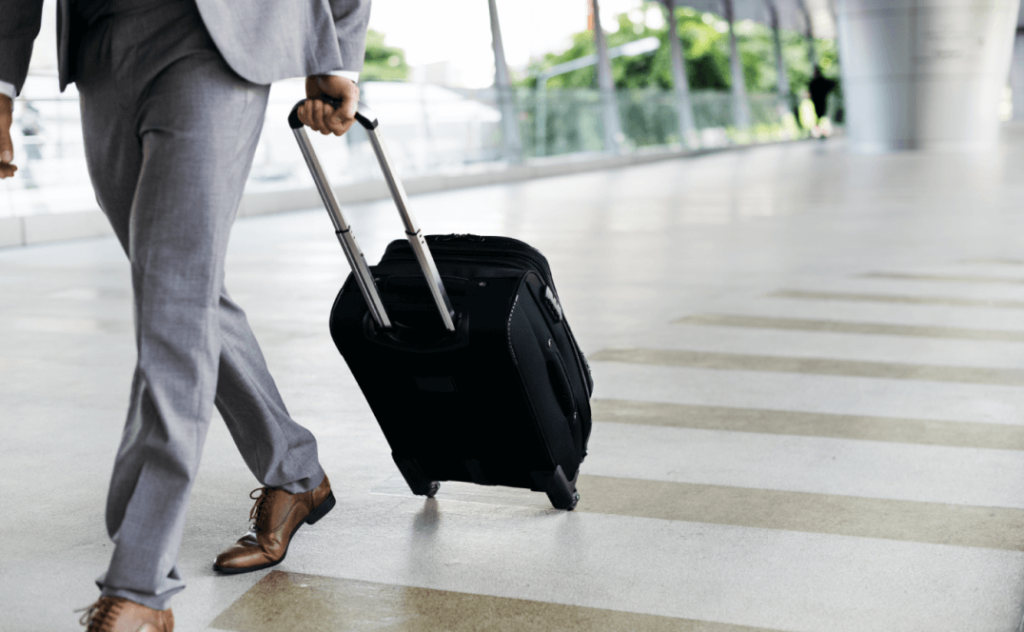 TRAVEL & EXPENSE MANAGEMENT
SAP Concur
AP® Concur® is the world leader in the integrated management of Travel & Expense processes.
Allos is a SAP Concur Reselling Partner (the first in Italy), Concur Implementation Partner (CIP) and Concur Consulting Partner (CCP).
SAP Concur solutions allow Allos to offer significant added value to its customers by supporting them in the challenges related to Spend Management, strengthening the Digital HR Transformation strategies of the processes related to the Employee Experience, in full integration with the SAP and SAP SuccessFactors offer.
SAP Concur is a powerful platform that enables better management of expense reports, enabling truly interconnected process and cost control in a simple, compliant and transparent way.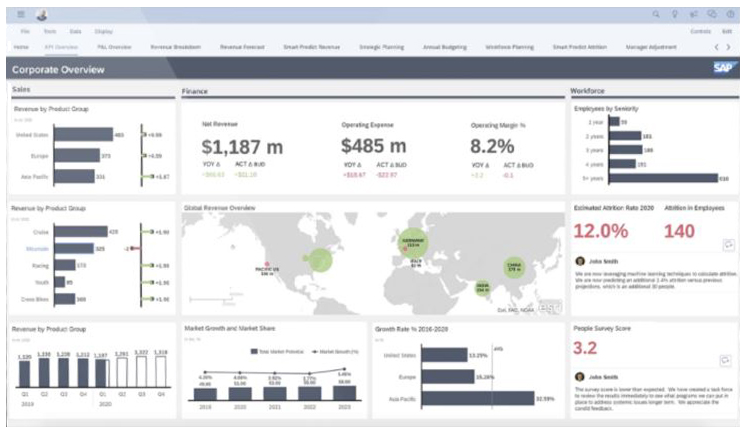 BUSINESS INTELLIGENCE - HR ANALYTICS AND PLANNING
SAP Analytics Cloud
With SAP Analytics Cloud, put People at the heart of the transformation, combining and analyzing data from HR, Finance, Experience Management and many other data sources, breaking down silos and enabling informed and proactive decisions.
SAP Analytics Cloud integrates business intelligence (BI) and planning, predictive and augmented analytics into one simple cloud environment. Supported by AI technologies and an in-memory database, it is one of the most advanced analytical solutions currently available.
Allos we develop HR Intelligence planning with SAP Analytics Cloud and create a single end-to-end User Experience integrated in SAP SuccessFactors.
In particular, it is possible to exploit the insights generated through the SAP Analytics Cloud Embedded edition solution in SAP SuccessFactors through role-based and privacy-based access management, as well as guaranteeing continuous people-centric data protection.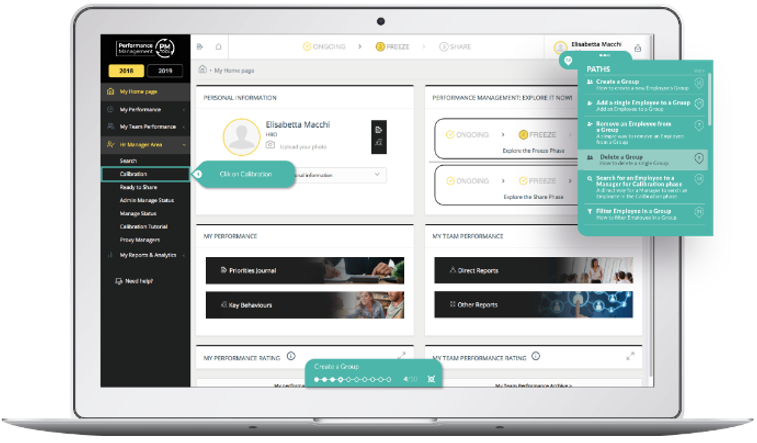 DIGITAL ADOPTION AND EXPERIENCE MANAGEMENT
myMeta
myMeta is a Digital Adoption solution that acts concretely both as a guide for the user and on the Employee Experience.
Support in the adoption of new or existing digital systems becomes contextual and passes through a digital guide incorporated into your applications.
It is an independent and autonomous but perfectly versatile software, to the point of becoming the second skin of any platform or web application:
optimize the user experience and get a ready-to-go, intuitive and guided solution
allows you full coverage of requirements, without compromise or workaround
0% need for training -> 100% processes completed correctly and on time.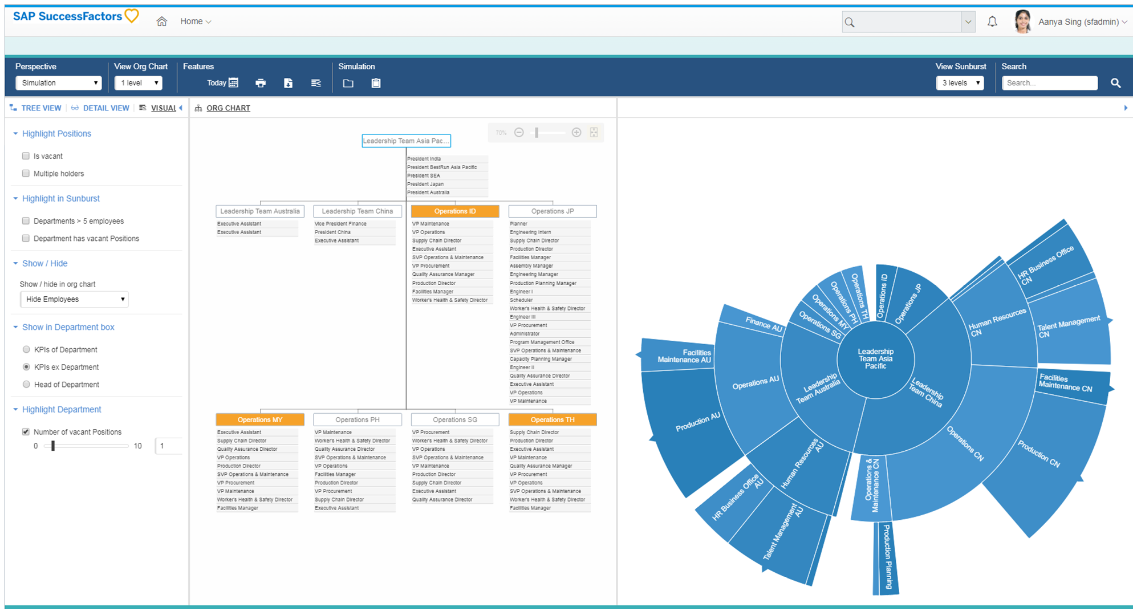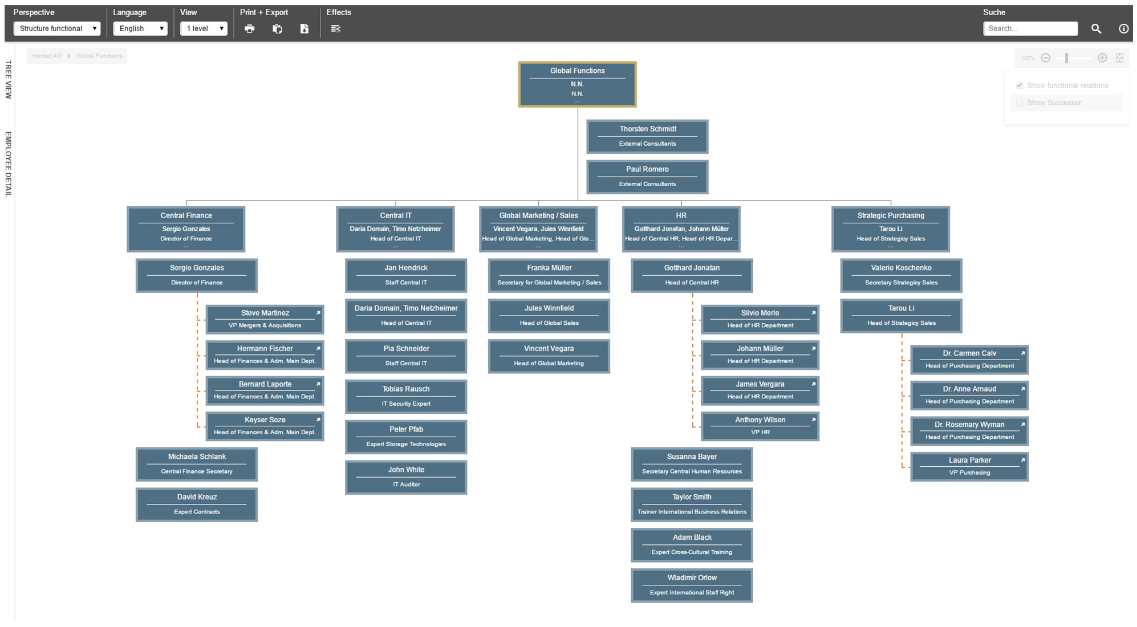 ORG-CHART
Org.Manager – INGENTIS
Org.Manager is the Ingentis suite dedicated to the creation and modeling of personalized organization charts.
Allos has been a partner of Ingentis since 2017 and continues to choose the software solutions of the org.manager Suite to meet the needs related to the management of organization charts within HR Transformation projects.
Org.Manager allows you to visualize any organizational structure based on HR data from any data source, especially SAP HCM and SAP SuccessFactors or any database, directory and flat file. Added to this is the possibility of carrying out simulations, creating "what if" scenarios and workforce planning models, guaranteeing maximum flexibility in terms of design, content and layout.
Most companies continually face the need to redesign themselves - in whole or in part - according to business performance, in particular for Human Resources it becomes necessary to allow employees to be more responsive.
Ingentis org.manager is the ideal software for medium and large companies, especially in the phases in which it is necessary to fully understand one's organization in order to implement resilient key redesign initiatives.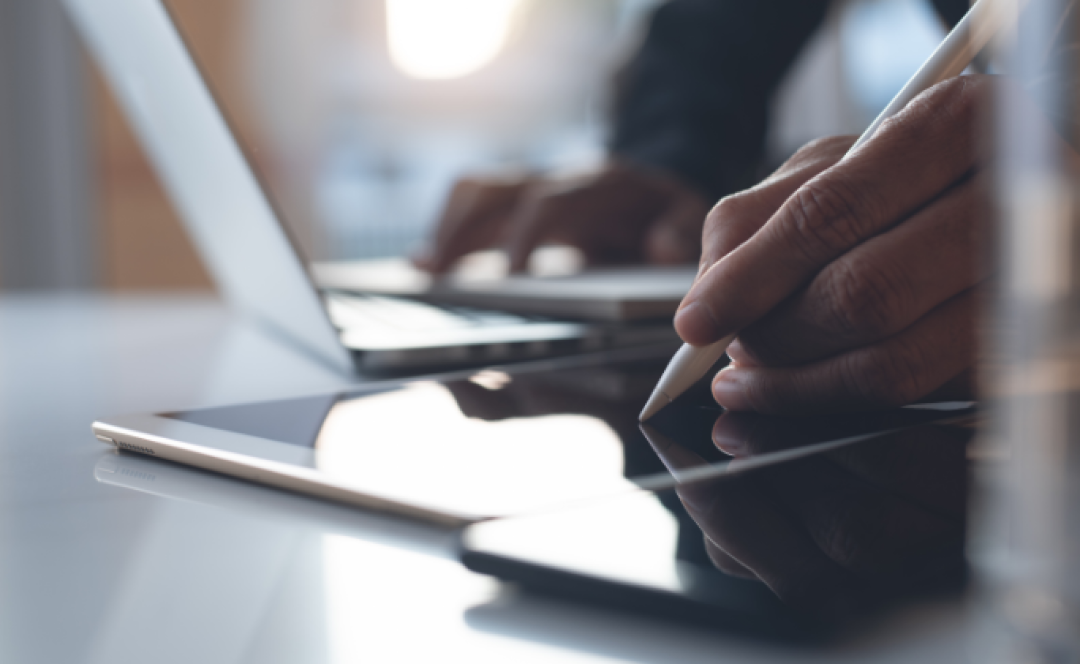 DIGITAL TRANSACTION MANAGEMENT
DocuSign
DocuSign is the global market leading cloud solution for electronic and digital signature, that is, it is a Digital Transaction Management (DTM) that allows the management of transactions based on electronic documents and that integrates end-to-end with existing digital systems .
Allos inserts DocuSign as a reference solution for example for all the management of the agreement phases related to the Recruiting, OnBoarding, OffBoarding processes.
Reduce costs, save time and improve the Employee Experience from the very first interactions with your People, just as they expect, offering an optimized digital experience also for mobile devices.
DocuSign eSignature has references in 180 countries and allows you to sign agreements in 44 languages and send them in 14.
Over 500,000 companies worldwide use DocuSign to reduce the time and cost of manual steps associated with traditional document management and to save paper, contributing to business objectives both in terms of productivity and sustainability.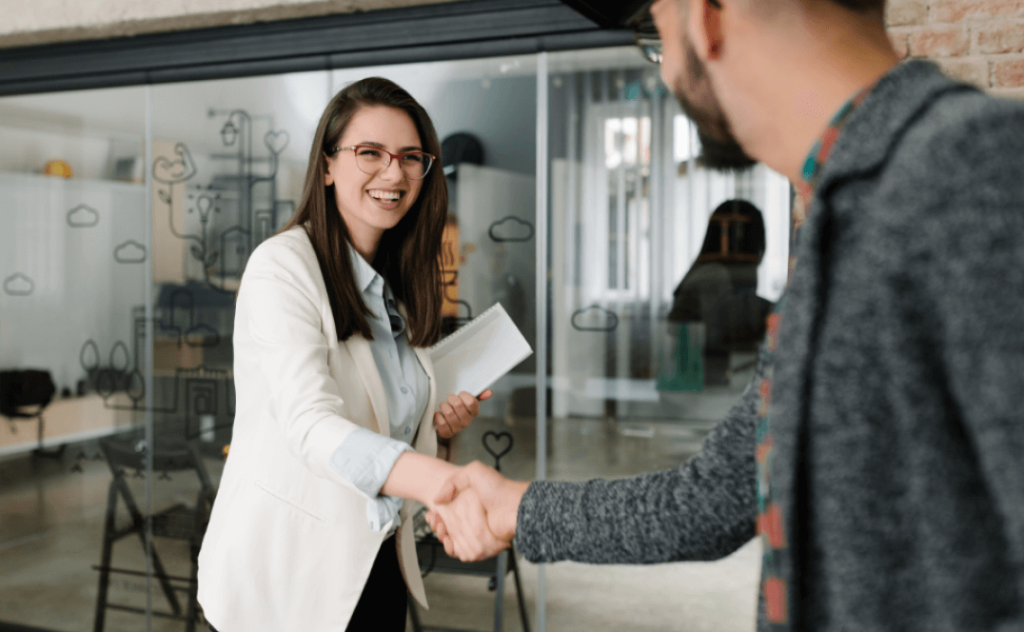 DIGITAL RECRUITING
EasyRECrue
EASYRECRUE is a SaaS platform dedicated to the Talent Experience that provides specific tools dedicated to supporting human resources in recruiting processes.
Allos can integrate Easyrecrue with SAP SuccessFactors to meet the needs of those customers who need a specific tool to assess the skills of candidates quickly and efficiently, especially in the presence of large volumes of applications to manage.
RELATED CONTENT
Find out our Exclusive Solutions
In our HR innovation laboratory we analyze, experiment and then adopt innovative technologies to enhance and extend the processes and functionalities provided to HR.
Do you want to deepen with Allos?
To contact Allos you can fill out the form or write to hrinnovation@allos.it
Are you looking for a partner who can support you in choosing the systems to support your HR Transformation?

We will start from your needs, to help you design your Digital HR Transformation path, with an eye on innovation and improvement of the Employee Experience!

Find out how to achieve your goals with Allos, contact us!