EMPOWER HR | ENGAGE PEOPLE
We are the Preferred Partner for your Digital HR Transformation goals and to create your new Employee Experience.
We help you increase HR value, for your business and for your people
We fulfill your Digital HR Transformation
With our services we look to the present and to the future: Digital HR will continue to accelerate, powered by increasingly intelligent technologies, the Employee Experience is already the first goal of managing People in the company today. We work on Digital HR and Employee Experience with a complete service offer.
Digital HR Transformation Projects over the past 5 years
Service Delivery Customers
of Italian customers currently "live" on SuccessFactors
proprietary solutions in the Digital HR field
Why choose ALLOS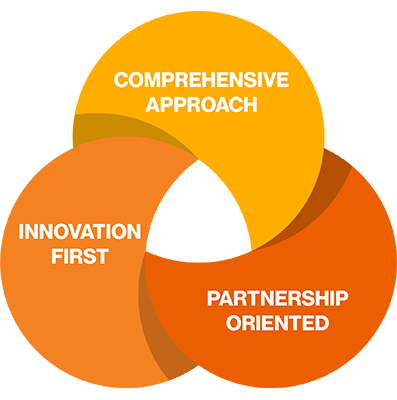 How Allos integrates with your company
We act on all three HR support plans, strategy and models, solutions and technologies, change management and supporting digital content.
We constantly aim for innovation, which we consider the key to the evolution of the Employee Experience in the company.
We combine these factors to increase the value of your HR services and to be reference points and trusted partners for our clients.
Do you want to deepen with Allos?
To contact Allos you can fill out the form or write to hrinnovation@allos.it